Welcome to Triple-M-Farms
Our specialty is customer formula feed manufacturing and our goal is to give our customers what you want, when you want it, and how you want it, to the best of our abilities. From taking the orders through manufacturing and final delivery. Our local staff has years of experience working with livestock nutritionists to formulate the best nutrition programs and feed formulas.
With targeted nutrition and excellent ongoing customer support, Triple-M-Farms is your reliable source for better feed services. Quality feed means better results for your farming needs. We offer a pre-pay program with additional savings. We also offer a discount if paid within 10 days of purchase. Give us a call for more details on our special payment plans.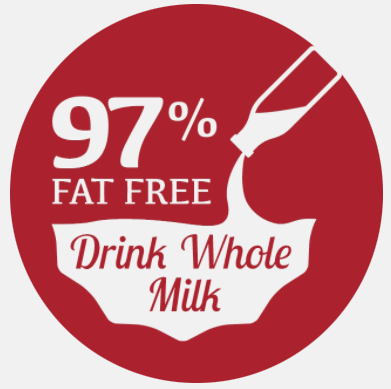 Support your local dairy farmers,
Drink whole milk!
97 Milk is a not for profit group of dairy farmers and agribusinesses that are advocating for whole milk and milk education. Why? Because whole milk is a nutrient powerhouse drink that has tons of health benefits! 97 Milk's mission is to provide information on the health benefits of dairy products and the passion and dedication that farmers have for dairy farming.
Check out the largest online source of information on whole milk including a large variety of articles, marketing materials, an online store, and learn how you can get involved!
Join us in supporting 97 MILK!